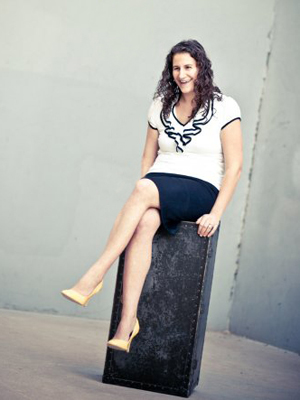 Bettijo B. Hirschi
Chief Formulator
Bettijo launched her own line of organic spa and bath products, called Bath By Bettijo, in November 2003. Seeking respite from her demanding career as an analyst for the Department of Defense, Bettijo began experimenting with herbs to create relaxation remedies at home. In the small kitchen of a high-rise condo, Bettijo handmade her first bar of soap. She was thrilled with her creation and immersed herself in all the books and research she could find about natural body care treatments. On weekends Bettijo would experiment with new bath and body recipes on herself, on her husband or on friends.
Her healthy body care collection was well received by press, and Bettijo's products were featured in Health, Shape, Lucky and O Magazine that first year. Since that time, Bettijo's products have also been seen on The Today Show and nearly every major US magazine including Real Simple, Martha Stewart Living, Town & Country, EveryDay with Rachel Ray and Parents. Bettijo has also contributed recipes to Martha Stewart's Whole Living magazine and appeared as a guest on the Martha Stewart Show.
While at dinner with friends Lindell and Keisha, the subject of dry lips came up. Lindell, a dentist, was eager to find a solution to share with his patients who regularly asked for help with dry, chapped lips. With more than 12 years experience formulating with all-natural ingredients, Bettijo shared that she had an idea for an amazing lip balm floating around in her head. The idea was hatched several years earlier when Bettijo had a newborn baby and first tried lanolin, but as a busy parent she hadn't had a chance to try it out. Bettijo went quickly to work and created the first test batch of their lip balm and had it in Doc Lindell's hands the next day. The doctor's patients were more than happy to test out the lip balm and gave rave reviews from the beginning. Bettijo has spent over a year perfecting the formula, and we think she has created the world's best lip balm.